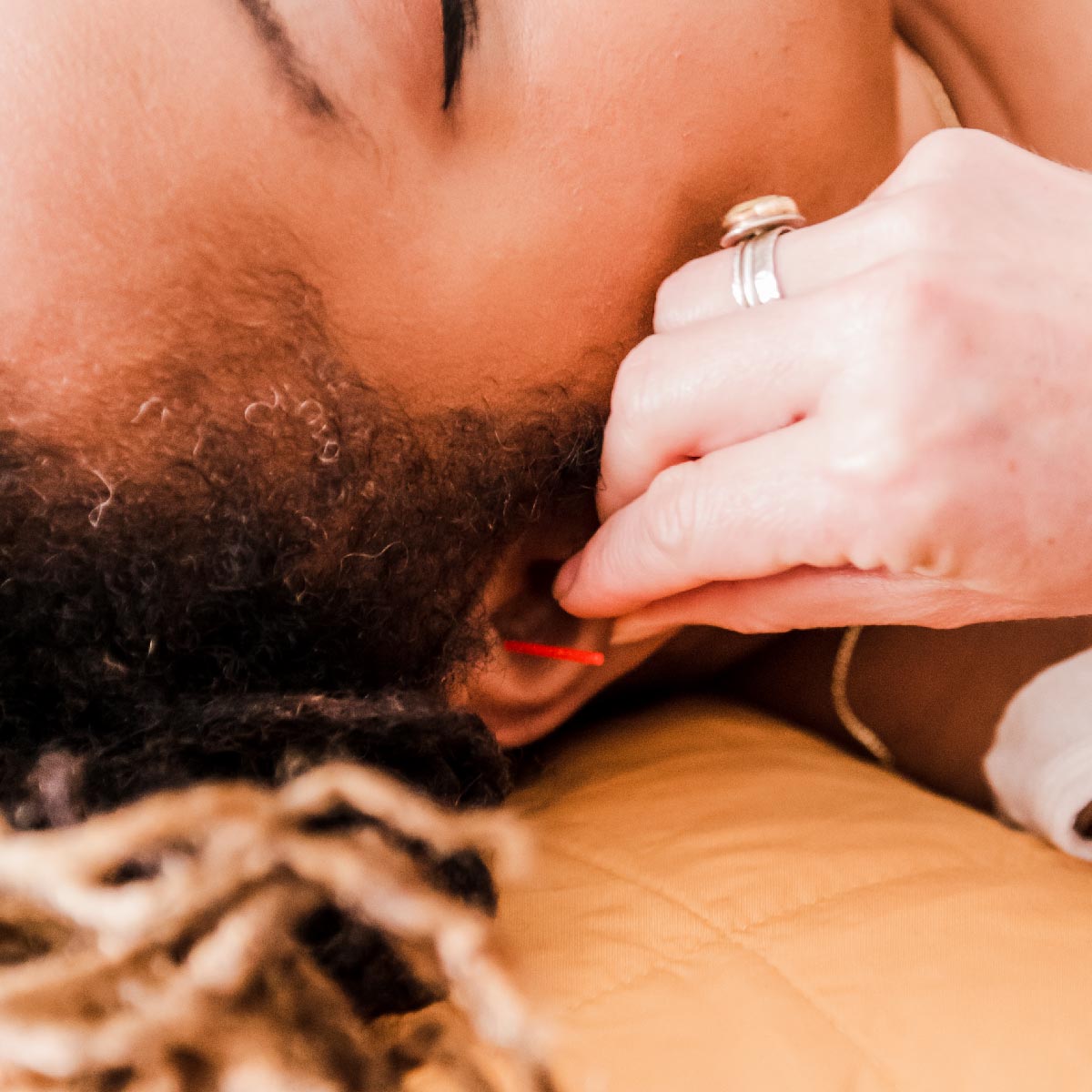 Acupuncture is the use of hair thin needles to effect subtle but effective change in the body. The tiny tools, which your body and brain detect as foreign objects, create a reaction in the body which signals healing potential (white blood cells and oxynated blood) to be sent the area, thus stimulating your own body to heal itself and pay attention to itself. Because acupuncture can effect change with minimal inflammatory response (as opposed to massage, as example) it can be quite helpful for arthritis and joint mobility.
Acupuncture works to help regulate your nervous system. When we are stressed, or "on", we are operating from "flight or fight", and our Sympathetic Nervous System in engaged. In order to heal effectively, we need our "rest and digest" or Parasympathetic Nervous System to be engaged. Acupuncture works to calm the nervous system and remind your brain that resting and relaxing is also a natural state that is comfortable and safe and necessary for healthy life.
Acupuncture effects subtle change along the nerve pathways of the channels, which are by and large mapped out on dermatomes. In this way, it can be effective for many internal issues including digestion, sinus pressure, stress and anxiety, sleep disturbances, and menstrual irregularity. Acupuncture is also helpful in training the regrowth of nerves and encouraging healing of nerves at the periphery of the body.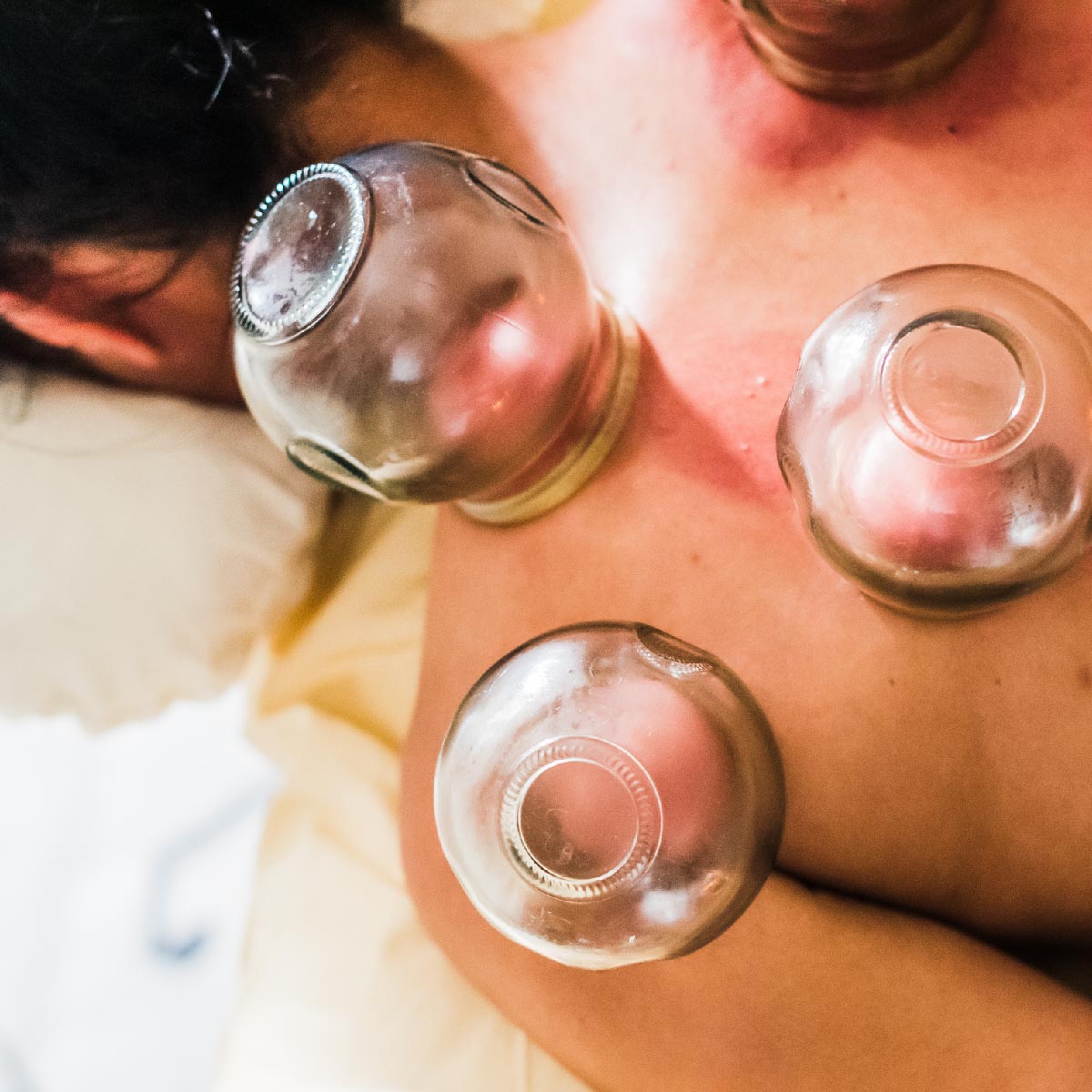 Cupping
Cupping is a technique which increases circulation and encourages the breaking apart of adhesions in the myofascial and muscle layers of the effected body area. Although cupping creates circular marks that last roughly 4 days, the experience of it is no more intense than a deep tissue massage. It is a very effective treatment strategy for back, shoulder, and chest tightness and pain, as well as for overall immunity. Cupping can be used at the end of a cold to loosen phlegm in the lungs as well!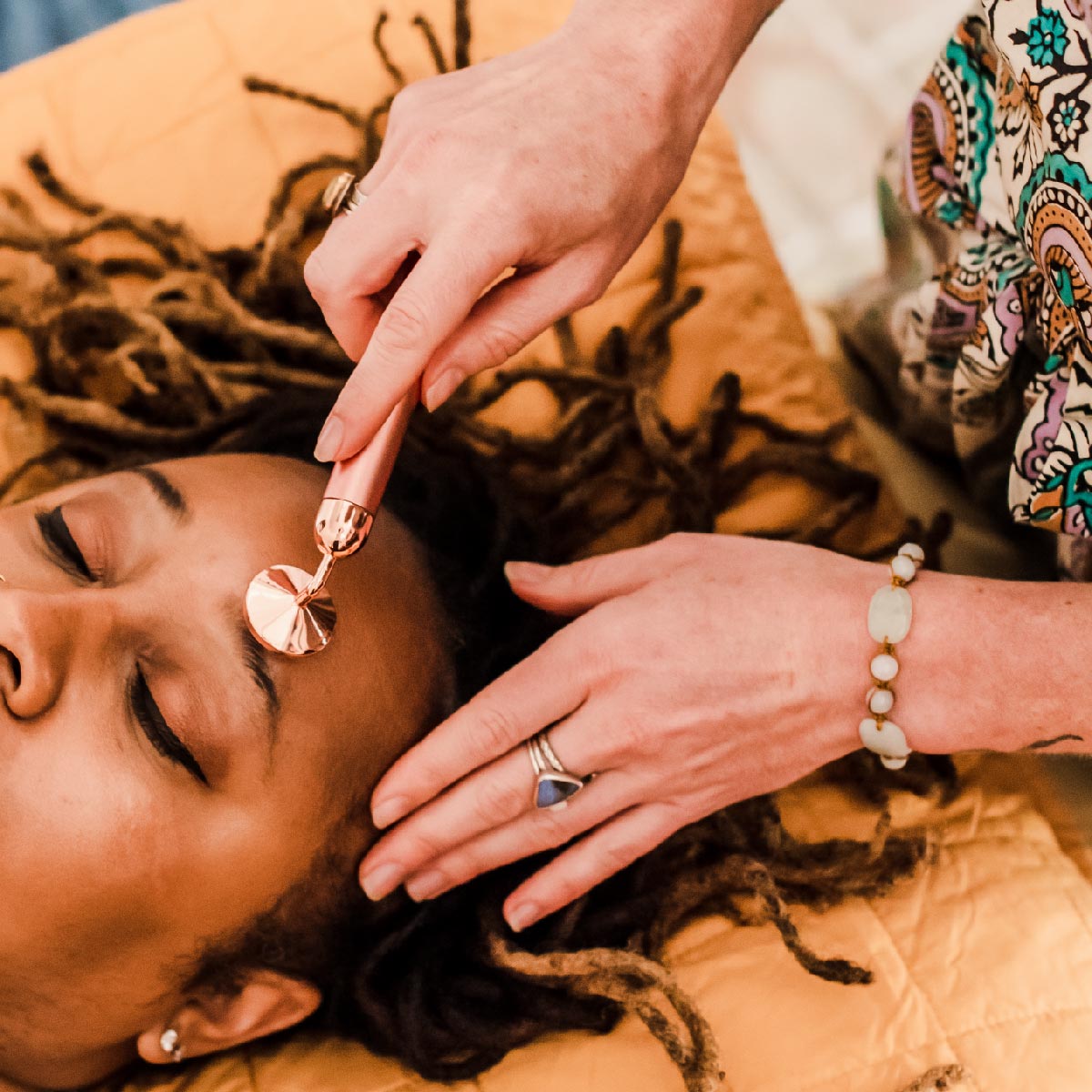 Gua Sha
Gua Sha is a scraping or gliding technique that can be done with various degrees of pressure . It is very effective in decreasing scar tissue, freeing tension in the back and neck, and working on tense sinuous areas of the ankles, calves, wrists and arms. When used gently, gua sha is very effective in eliminating swelling and edema in the face and body.
Gua Sha is an excellent form of self care, and a beautiful addition to a beauty regimen. I am happy to offer tools for purchase.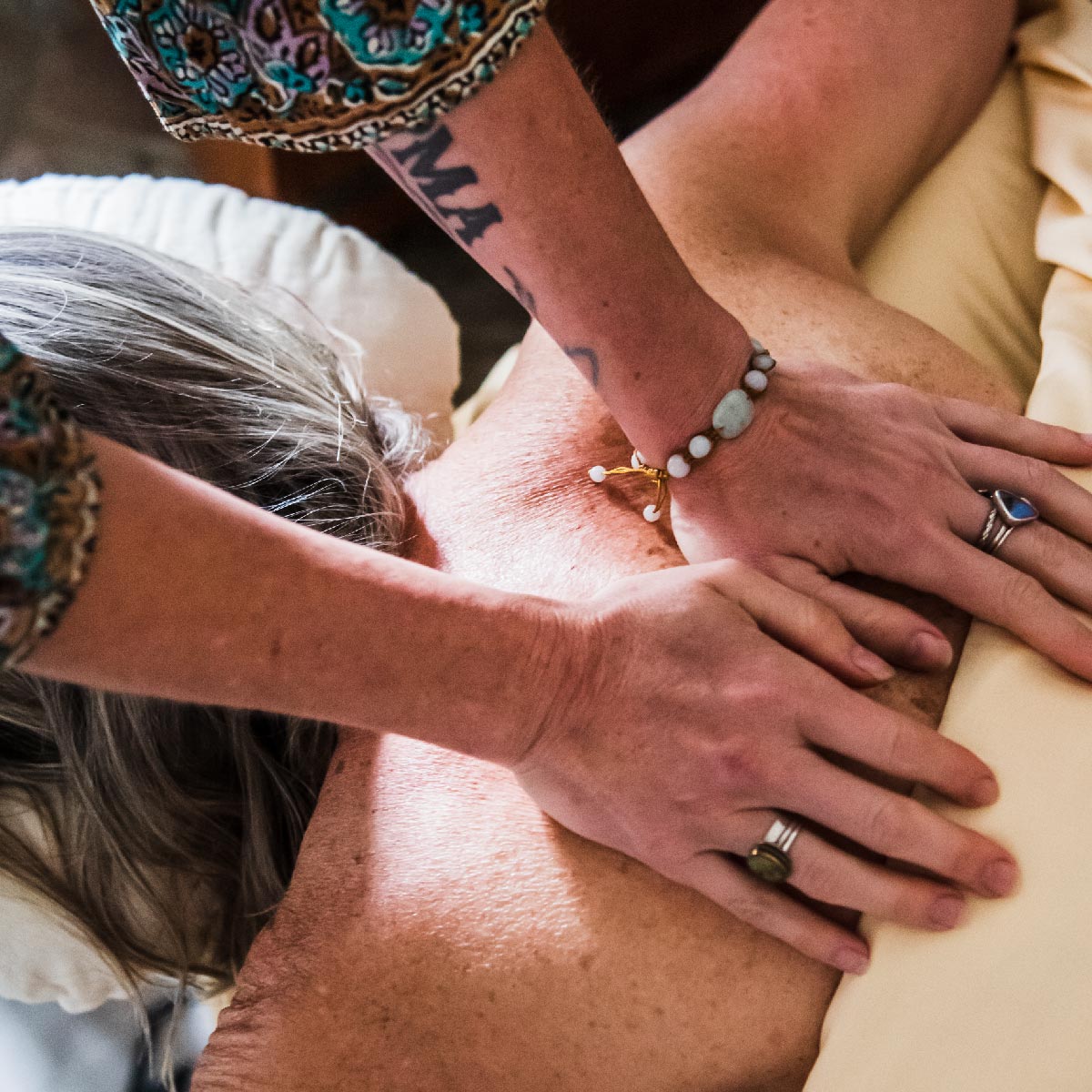 Body Work
I am most drawn to and practice myofascial, trigger point and "sport" styles of body work and come from a place of harmonizing the body to effect change and re-align the muscular system to decrease pain and increase range of motion. In most of my treatments I include at about 20 minutes of body work/massage therapy modalities. I feel strongly that using my hands to decide where there is tension, adhesions and guarding works well to inform my acupuncture placement and additional treatment strategies.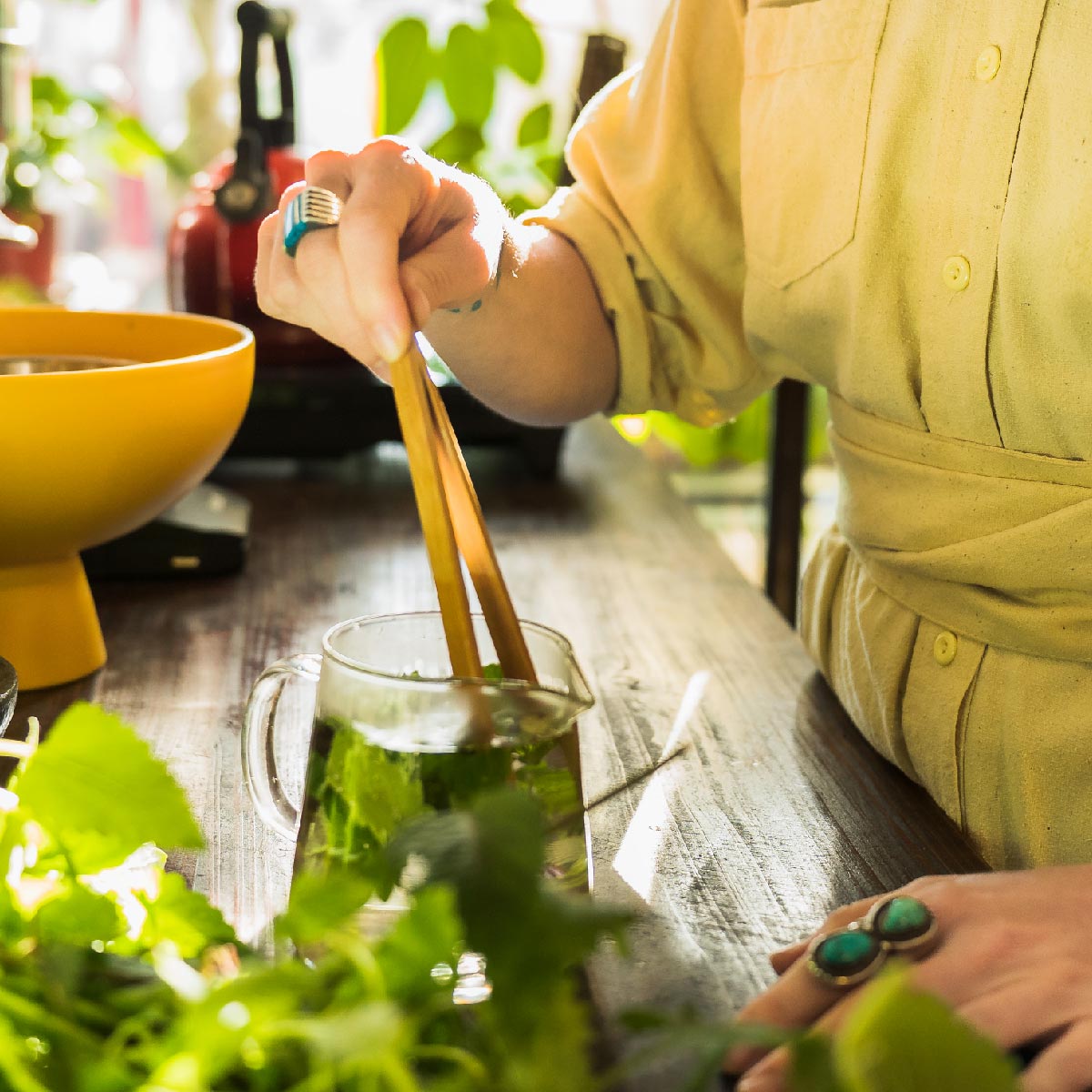 Herbal Medicine
Herbs as food, tea, tinctures as well as topical salves, combine the wisdom of many traditional lineages with modern study to help gently support your body for: digestive health, sleep, seasonal transitions, pain and recovery, immune support, menstrual/fertility support and many other disharmonies. Traditional East Asian Herbalism is based in the same theoretical framework as acupuncture-the macro of yin and yang, and the cyclical ever dynamic changing systems of the cosmos, the seasons, and our bodies, and how we can be most in alignment with the five phases given what is true to our basic constitutions at any point in time.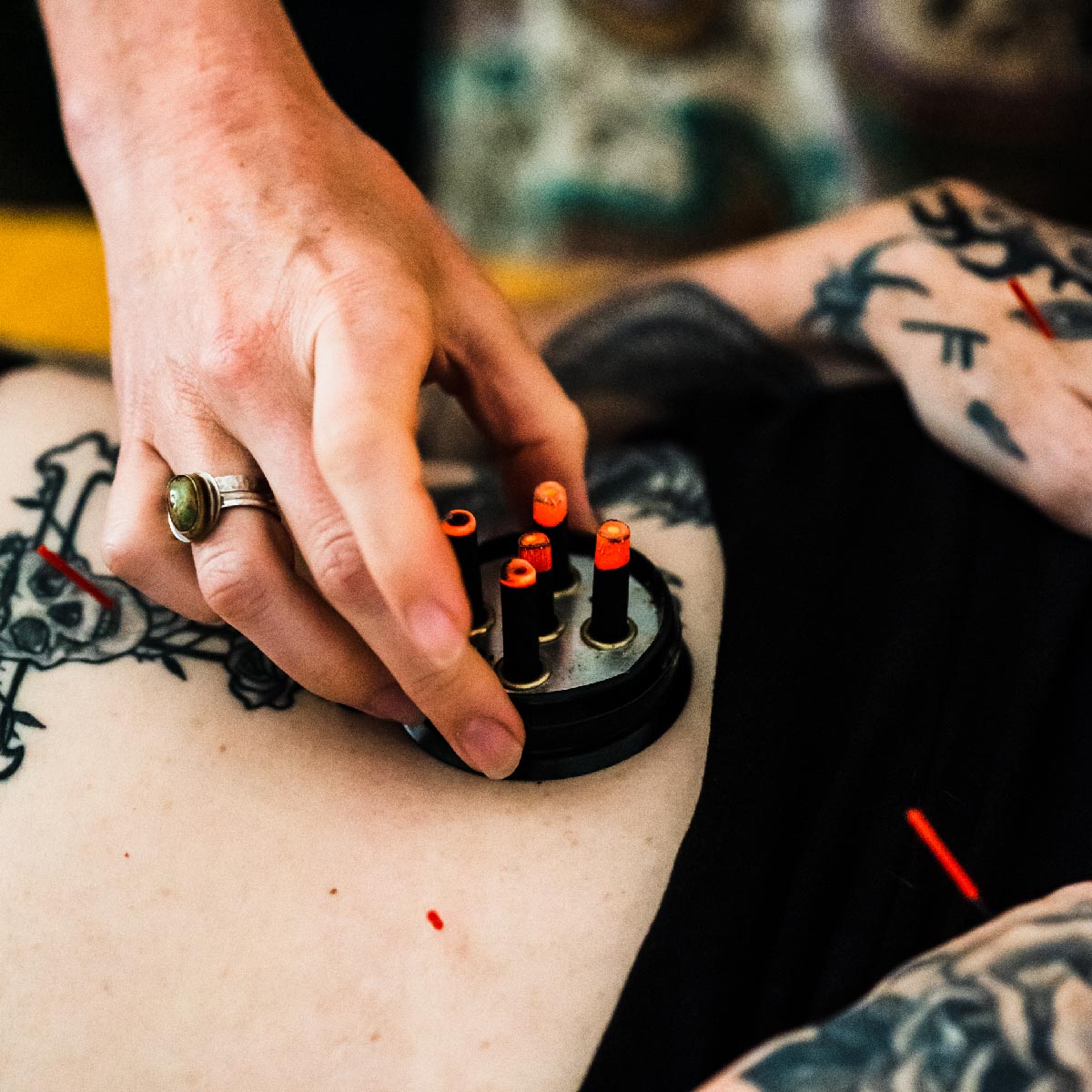 Moxibustion
Moxibustion or Moxa is mugwort herb processed into different textures and used in a smoldering technique to warm tissue, increase cellular repair, aid in muscle recovery, decrease pain, warm the channels to alleviate pain (from digestive disharmony, menstrual cramps, arthritis, and more).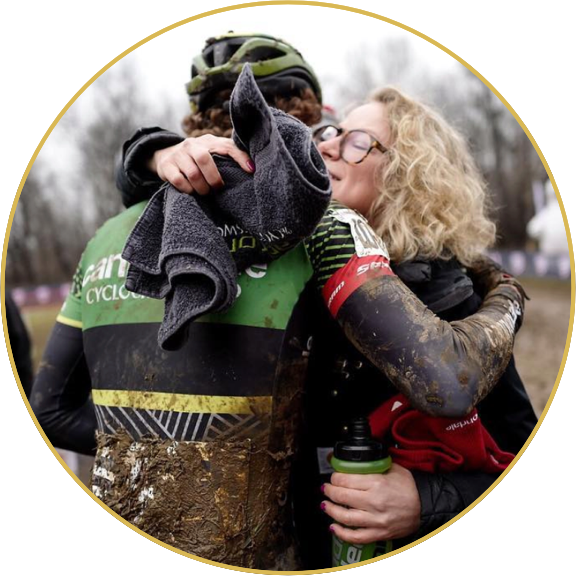 I have experience as a soigneur for both professional and amateur athletes. In 2017/2018 I worked with the Jelly Belly Professional Road cycling team, and the Cannondale p/b CyclocrossWorld Professional Cyclocross team, and have continued to work with the Cannondale cycling team for the past four years, supporting a 3x US National Champion, and three other amazingly strong men and women.
While it is certainly fun to work in the frenetic energy of a professional cycling event, I truly enjoy working with athletes of any age and ability in my clinic. I work to help all of my athletes recover well and stay healthy to focus on sport whether their goal is ongoing fitness and fun or a professional national title.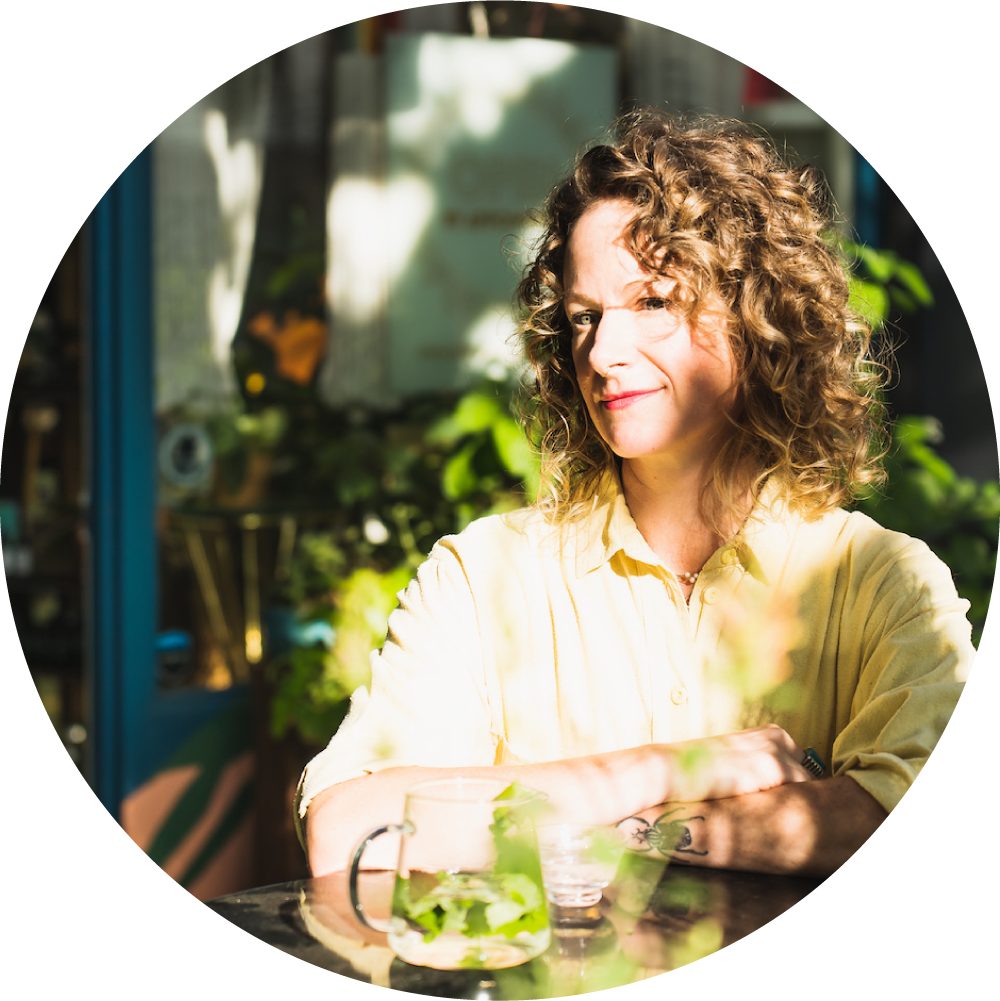 I attended the Pacific College of Health Science in Chicago, where I completed a massage certification program, and achieved a Masters in Acupuncture and Traditional Chinese Medicine, however, I will be learning about and from the lineages which brought this medicine to me, (through many immigrant teachers and those practicing and translating EAM in America) and studying for as long as I am able. The inherent ways East Asian Medical Philosophy explains everything in existence from the seen to the unseen is certainly a life long practice.
I am lucky to participate in many activities in my life: dancing, hiking and cycling especially, which in their own unique ways, pique interest in anatomy and how humans compensate for pain and injury, both physically and emotionally. I am enamored with the inherent puzzle solving involved in medicine and creating a personalized treatment for each client.
I find acupuncture, herbs and body work fascinating and effective for pain management, recovery, relaxation, mental health, spiritual health and overall well being. I utilize multiple strategies in each treatment, and truly enjoy the improvements and insights my clients make while we work together.
I also offer community wellness days for more access to East Asian Medicine. Check my social media for when these days happen (generally at least one a month)!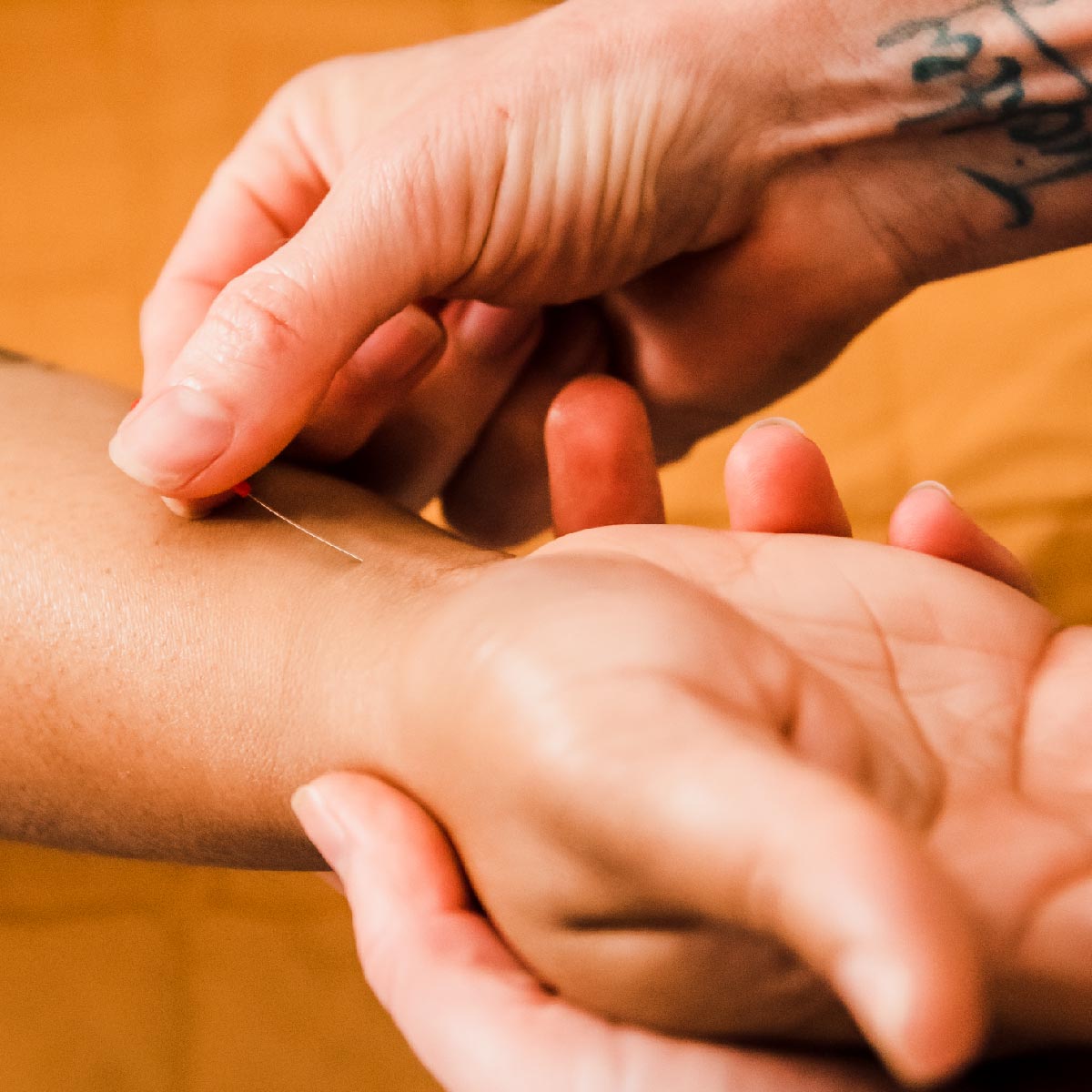 Acupuncture
$100
A comprehensive intake and treatment tailored to your unique body and concerns. This may include body work, acupuncture, moxa, cupping, gua sha, and lifestyle, diet, and movement recommendations.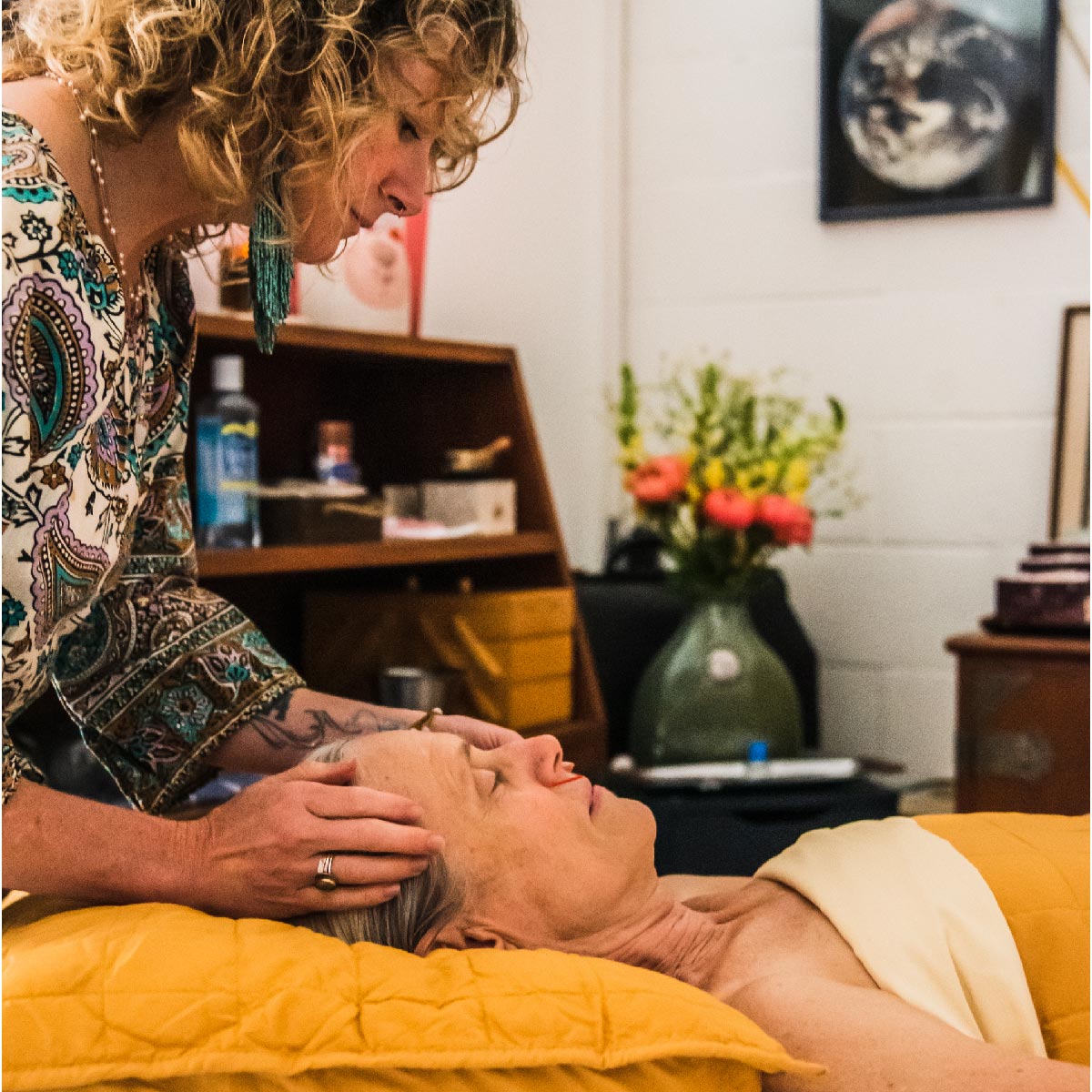 Extended Session
$150
A longer session to incorporate more modalities and recovery. If you have multiple areas of tension or simply desire extra body work in your acupuncture session, this is for you. 90 minute treatment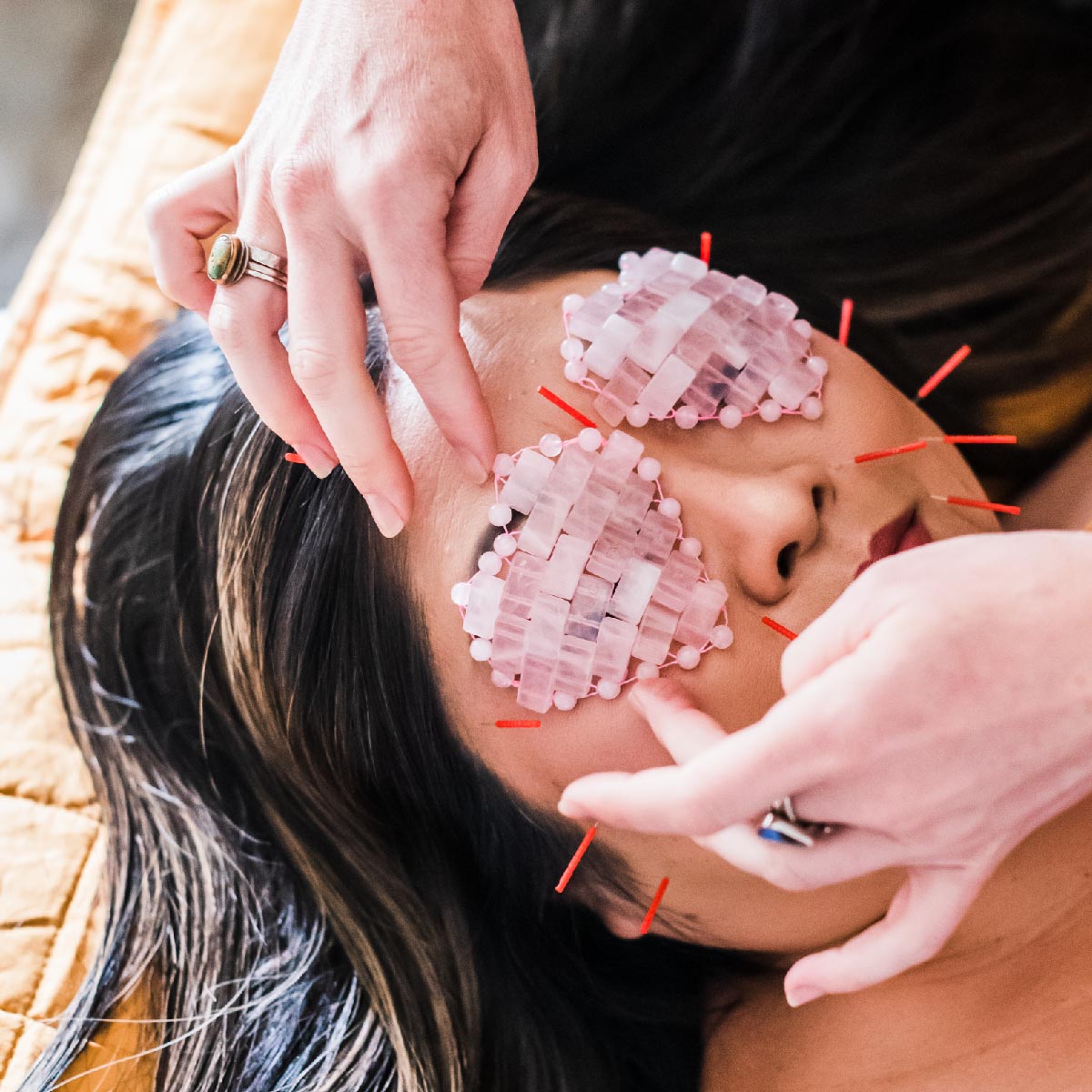 Therapeutic Facial
$160
This is a full body and skincare experience. We will do a full intake for an acupuncture session combined with the therapeutic benefits of a cosmetic acupuncture facial which can include: facial gua sha, facial massage, facial cupping, needling and Celluma light therapy. This is great for: TMJ disorder, facial tension, facial rejuvenation, relaxation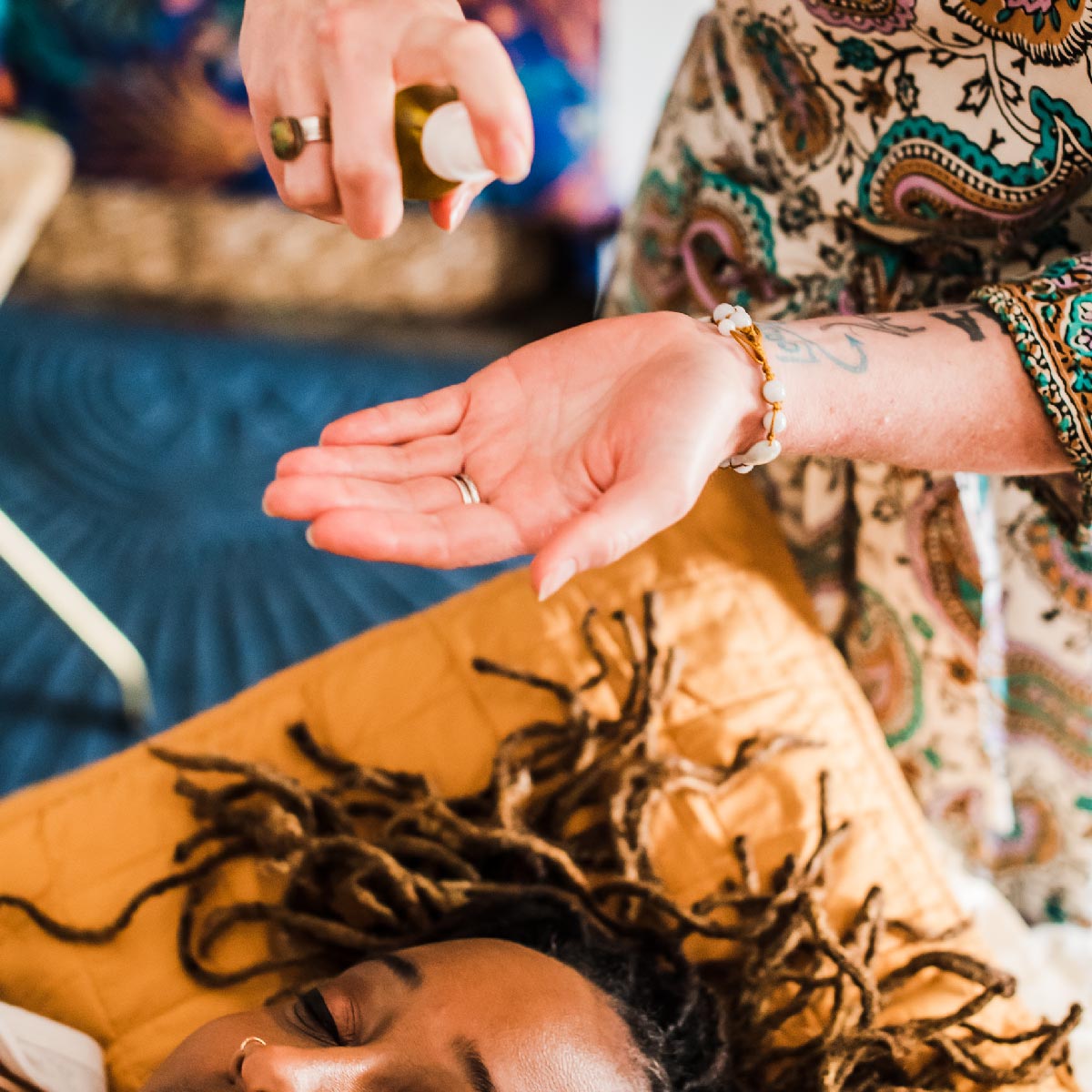 Quick Treatment
$50
30 minute acupuncture for cupping therapy or return clients with specific therapeutic goals in progress.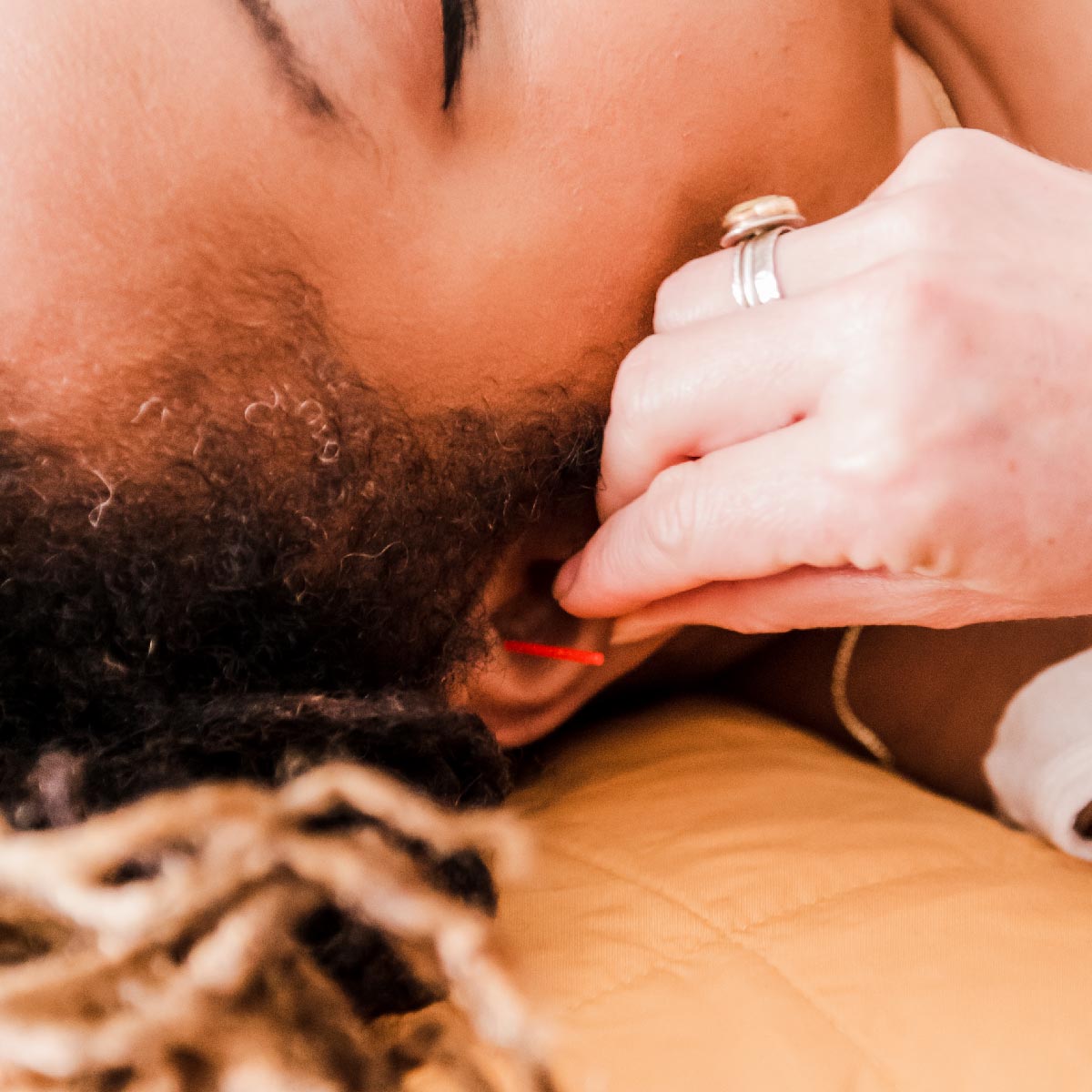 Sobriety Suppoort
$40
If you are looking for some support with your recovery or intentions to cut back on any substances, this is a great tool to calm your nervous system and remind your brain that your body is a safe place to live. 30 minute treatment
PMA ACUPUNCTURE
2412 21st Street
Sacramento, CA
Monday-Friday
Call, text, or email to schedule:
916.707.2344